Keynote Presentations
Dan Russell, Google – @dmrussell
Senior Research Scientist, Search Quality & User Happiness
"What do you really need to know? Learning and Knowing in the Age of the Internet."
What does it mean to be literate at a time when you can search billions of texts in less than half a second? Although you might think that "literacy" is one of the great constants that transcends the ages, the skills of a literate person have changed substantially over time as texts and technology allow for new kinds of reading and understanding. Knowing how to read is just the beginning of it -- knowing how to frame a question, pose a query, how to interpret the texts you find, how to organize and use the information you discover, how to understand your metacognition -- these are all critical parts of being literate as well. In this talk I'll review what literacy is in the age of Google, and show how some very surprising and unexpected skills will turn out to be critical in the years ahead.
About Dan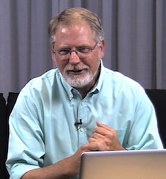 Daniel Russell is Google's Uber Tech Lead for Search Quality and User Happiness in Mountain View.  He earned his PhD in computer science, specializing in Artificial Intelligence until he realized that amplifying human intelligence was his real passion.  His life-long drive has been understanding how people search for information, and the ways they come to learn about the world through online research.  As a consequence, 20% job at Google is teaching the world to search more effectively. Dan teaches live, in-person classes around 50 times each year, reaching around 5000 students. But his Massive Open Online Course, PowerSearchingWithGoogle.com, is currently hosting 3,000 learners each week. In the past 2 years, over 3M students have taken his online search classes.  At this rate, during 2017, students taking the online course will have engaged in over 200 years of learning.  Dan enjoys teaching, learning, running and music, preferably all in one day.
Victor Kovalev, CTO, Redbubble
"Solving hard problems at massive scale – applied data science research approach at Redbubble."
About Victor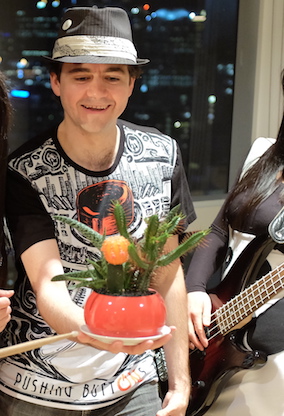 Victor joined Redbubble as CTO to lead the amazing technical team creating a home for thousands of artists to make a living! Being an avid musician himself with his band Pushing Buttons, Victor's passion is in using tech to help independent artists scale – and building driven cultures that foster radical innovation. Previously, he was Indiegogo's VP of Eng and held technical leadership roles at Yelp and VMware through their IPOs. He has a MS CS degree from Georgia Tech and volunteers his time as an Advisor at Zoo Labs, a music incubator nonprofit in California, as well as with RMIT university in Melbourne.