Keynote Presentations
Associate Professor Min Zhang, Tsinghua University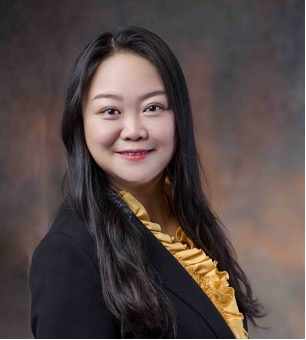 What users tell us: User Understanding and Modeling for Personalized Recommendation
December 9th, 12 pm AEDT
Personalized recommender systems have been one of the major ways of information acquisition. Understanding the user's intent and behavior plays an important role and has been a trending topic in research and applications. In this talk, I will briefly introduce some observations and findings on our user understanding research in recent years, which are surprising or different from what people thought before. The topic in the talk involves user behavior analyses, dynamic intent modeling, and evaluation in multiple scenarios such as news streaming, e-commerce, job hunting, and music recommendation. Related researches have been published on ACM TOIS, WWW, SIGIR, WSDM, etc.
About Dr. Min Zhang
Dr. Min Zhang is a tenured associate professor in the Department of Computer Science & Technology (DCST), Tsinghua University, and is the vice director of the AI lab, DCST. She specializes in Web search, personalized recommendation, and user modeling. Currently she serves as the Editor-in-Chief (EiC) of ACM Transaction on Information Systems (TOIS), ACM SIGIR Executive Committee member, and PC chair or Area Chairs of top conferences such as SIGIR, WSDM, theWebConf, etc. She was awarded IBM Global Faculty Award in 2020. She also owns 12 patents and cooperates with many international and domestic enterprises. More information can be found at the website and Google Scholar.
Dr Terrence Szymanski, Principal Data Scientist, SEEK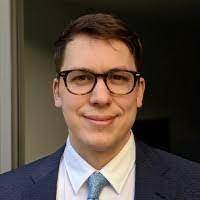 Maximising the potential of documents, NLP, and AI in an online employment marketplace: Technical and non-technical challenges
February 24th, 12:30 pm AEDT
SEEK is a leading employment marketplace with a global presence, connecting hundreds of millions of job seekers with job advertisements posted by millions of hirers across APAC and the Americas. Document processing is fundamental to all areas of our business, and multiple teams at SEEK face daily challenges about how to maximise the potential of our multinational, multilingual, multifaceted corpus of job ads, candidate resumes, and other employment documents. Although some of these challenges are familiar technical problems like accuracy, performance, and reliability of services, often the most difficult challenges we face are non-technical. How should large teams organise into autonomous units while avoiding silos of data and expertise? How can we use data and build AI services in an ethical way that is true to our purpose of helping SEEK's users and protecting their personal data? In this talk I will discuss several of these challenges that we currently face at SEEK, and the solutions we have found to deal with them.
About Dr Terrence Szymanski
Terrence is currently the lead data scientist for Candidate Quality at SEEK. His team develops AI services leveraging ML and NLP to provide rich understanding of the match between candidates and job postings on SEEK's platforms. Terrence previously worked as a data scientist at ANZ Bank in Melbourne, as a postdoctoral researcher in text analytics at University College Dublin, and as a doctoral researcher at the University of Michigan, where he earned his PhD.