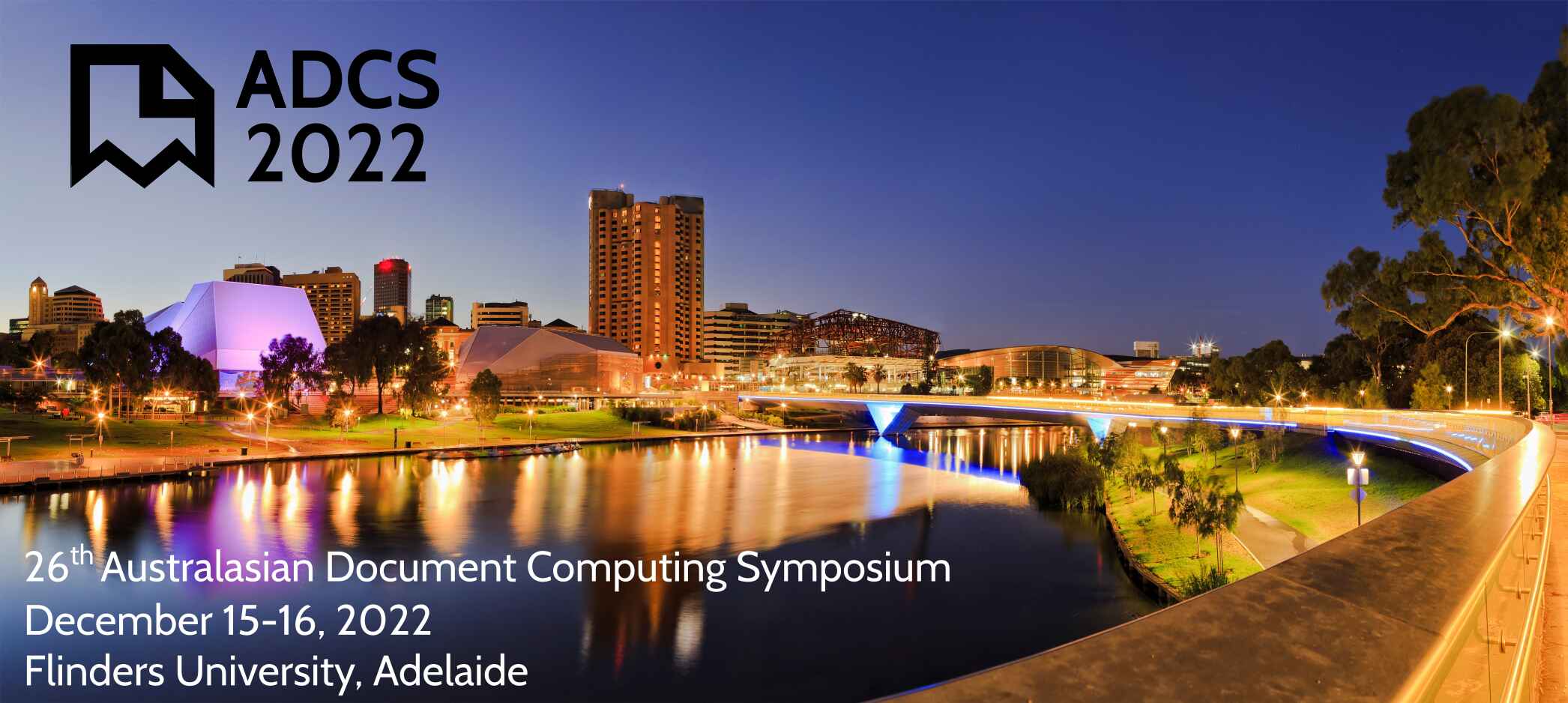 The 26th Australasian Document Computing Symposium will run in 2022, hosted by Flinders University in Adelaide.
ADCS is an opportunity for researchers and practitioners in document computing and information retrieval (IR) to meet and present their work. The symposium aims to cover all aspects of Document Computing - issues ranging from the fundamentals of document architectures and standards for markup, through storage, management, retrieval, authentication and workflow, to active and virtual documents. The symposium emphasises both commercial and academic issues by encouraging a variety of submissions from both.
Latest
ADCS 2022 will have a community-voted Best Presentation award worth $500! All ADCS proceedings and encore presentations are eligible.
The list of accepted papers is now available!
ADCS and ALTA will host a shared keynote by Professor Eduard Hovy. Please see the keynotes page for more information.
ADCS and ALTA thank our latest sponsor, Amazon Alexa, for their generous support.
Thanks to the generous support of ACM SIGIR, ADCS 2022 will have grants for student travel. Applications close on November 18.
Registrations are now open on the attending page and will close on November 18.